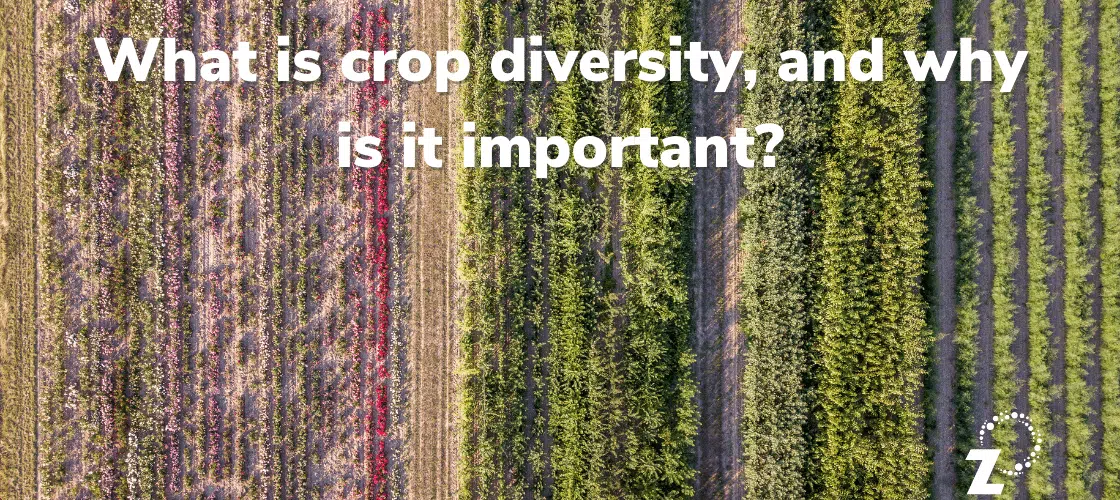 What is crop diversity, and why is it important?
Around the world, farmers are facing challenges such as climate change, supply chain issues due to the COVID-19 pandemic, habitat and ecology destruction as they try to maintain profitability and sustainability. The current trend around the world is to simplify major cropping systems by growing monocultures on enlarged fields in homogenised landscapes. But new research suggests that diversifying agricultural systems beyond a narrow selection of crops leads to a range rotof ecosystem improvements—while also maintaining or improving yields. So, what is crop diversity, and why is it important?
In this article:
What is the importance of crop diversity?
Why is diversification important for sustainability in agriculture?
How can crop diversity be increased?
Other benefits of crop diversification
Possible challenges of crop diversification
The proof of crop diversity is in the profits
What is crop diversity?
Incorporating crop diversity means growing more than one crop in an area, such as a field. This diversification can be accomplished by changing the cropping system or adding a new crop species or different variety into an existing rotation.
Crop diversity encompasses several aspects:
Crop species diversity
Varietal diversity within crop species
Genetic diversity within crop species
What is the importance of crop diversity?
There is a lot to be gained from diversifying cropping practices. Crop diversification is recognised as one of the most feasible and cost-effective ways of developing a resilient and regenerative agricultural cropping system.
A paper published in the academic journal Science Advances analysed the results of 5,188 separate studies. The meta-analysis by an international team of researchers looked at a massive 41,946 comparisons (across many different countries in many different climates and soils) between diversified and simplified agricultural practices. By combining data from thousands of studies, the research team was able to gain a new level of insights that wouldn't be possible with individual experiments.
The results? In 63% of the cases examined, they found that diversification both enhanced ecosystem services and also maintained—or even improved—crop yields.
Why is diversification important for sustainability in agriculture?
Soil health is at the centre of the regenerative and sustainable farming approach. Crop and plant diversity can lead to a more resilient soil by promoting a diverse soil food web with a range of soil microbes and other organisms. Above-ground diversity of crops leads to below-ground diversity since different species of plants associate with different soil organisms, and different soil organisms are responsible for different nutrient cycles. The complex soil food web functions best when many of these relationships are present. Thus, adopting more diversified cropping systems can improve crop productivity and deliver multiple ecosystem services:
Reducing inputs of energy and agrochemicals
Decreasing the adverse effects of intensive agriculture on soil quality and water pollution
Reducing greenhouse gas emissions
Increasing biodiversity
How can crop diversity be increased?
A range of farming practices can introduce more diversity to cropland, including:
Planting grassland strips within and along fields
Establishing wildlife habitats near fields
Reducing tillage
Enriching soils with organic matter
Multiple cropping or intercropping
Agroforestry
These practices:
Improve water quality
Increase pollination
Promote pest regulation by natural enemies
Improve nutrient turnover
Reduce negative climate impacts by sequestering carbon in the soil
Plant breeders and scientists also use crop diversity to develop new, more resilient and productive plant varieties that:
Consumers want to eat
Are nutritious and tasty
Are adapted to localised preferences, environments and challenges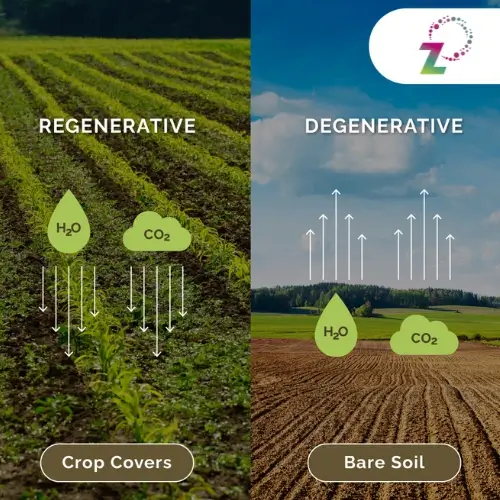 Other benefits of crop diversification
In this way, crop diversification can actually reverse the negative impacts of simplified forms of cropping. In addition, the benefits of diversification go beyond increased yields:
Increased income: New activities can unlock new income opportunities and increase quality of life
Adaptability: Greater diversity inspires farmers to seek new opportunities and adapt quicker to challenges
Stability: A range of farming activities ensures that farmers spread their risk by creating more than one income source
Develop new skills: Farmers running new ventures have the opportunity to learn new skills and practices
Possible challenges of crop diversification
Crops can compete with each other for water, nutrients and light, which can reduce yields
Some soil types aren't suited to the desired crops
Harvesting diverse crops can be challenging
Before embarking on a diversified enterprise, it's advisable to start small, since you will need time to learn new skills and stretch your management abilities while learning about new crops and production methods. As your skills develop, you can begin to build more diversity into your operations.
The proof of crop diversity is in the profits
Monocultures (a single crop growing in a field rather than multiple types of plants) are uncommon in a natural ecosystem, yet modern agricultural practices have come to rely on them. But researchers hope that by showing that more sustainable crop diversification practices do not decrease yields (and, in some cases, increase them), they might encourage farmers to consider implementing them.
In South Africa, the challenges brought by current climatic and economic conditions should provide an impetus for farmers to adopt diversification as a valuable strategy to deal with some of these problems. If coupled with sustainable soil management strategies, adopting crop diversification can increase yields, profitability, and resilience to climate change, environmental risk, and socio-economic challenges in the long term.
Get in touch with the RegenZ team to find out more about how to build a soil health strategy into your crop diversification.