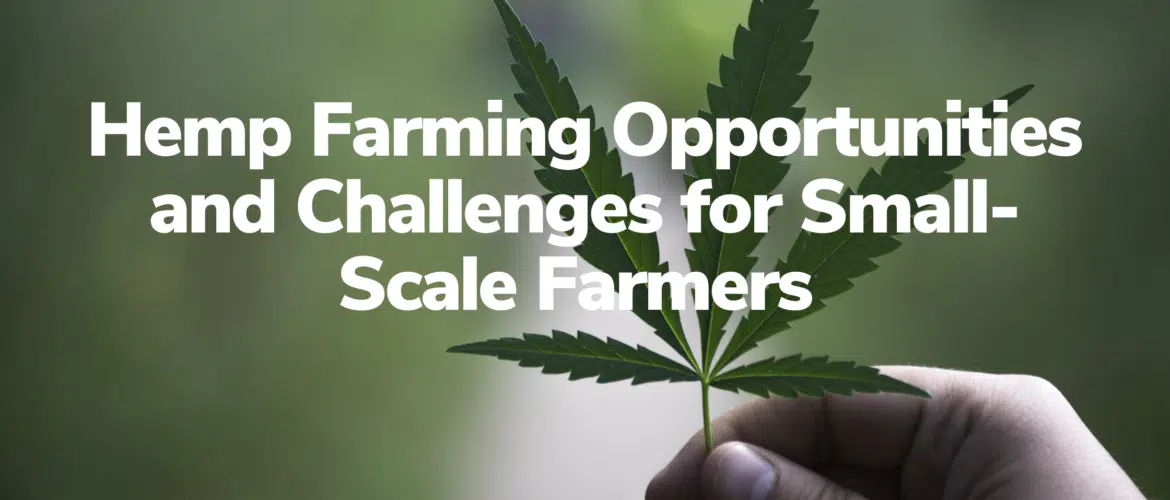 Hemp Farming Opportunities and Challenges for Small-Scale Farmers in South Africa
The global hemp industry has been experiencing a resurgence in recent years, and South Africa is no exception. Hemp is a versatile plant that offers many opportunities for smallholder farmers in the country. From its various uses in textiles, food, medicine, and construction to its potential to boost sustainable agriculture, hemp presents an exciting avenue for agricultural diversification and economic growth, including in the small-scale farming sector. 
According to President Cyril Ramaphosa, "the legal hemp and cannabis sector has the potential to create more than 130 000 new jobs in South Africa". In 2021, the South African cannabis industry had an estimated worth of R87.7 million. By 2026 this figure is projected to reach R406.3 million, with a projected growth rate of 28.4%. 
Environmental and economic benefits of hemp farming
Hemp has a wide range of applications, making it an attractive option for farmers looking to diversify their crop portfolio. Its fibres can be used in textiles and construction materials, while its seeds are a rich source of essential fatty acids and protein, making them valuable in the food and health industries. Additionally, hemp-derived products, such as CBD oil, are gaining popularity in the wellness market.
One of the most significant advantages of hemp cultivation is its positive environmental impact. Hemp requires less water than many conventional crops, making it well-suited for regions facing water scarcity. Hemp plants have deep root systems that help prevent soil erosion and improve soil health, reducing the need for chemical fertilisers and pesticides.
For smallholder farmers, hemp can offer a sustainable source of income due to its relatively low input requirements and potential for high yields. With the growing global demand for hemp-derived products, farmers can tap into a lucrative market while contributing to environmentally friendly practices.
Did you know? Hemp farming can sequester 10,000 tons of carbon per hectare.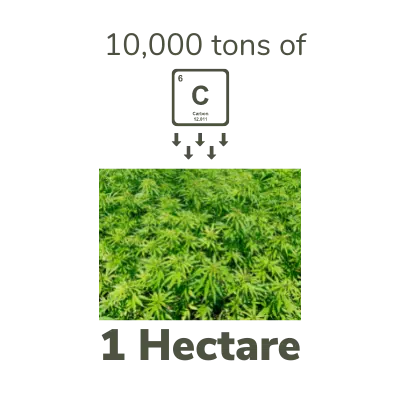 The South African hemp industry: current status and potential
Historically, hemp has been cultivated for centuries, but its cultivation was banned in South Africa in the 1970s due to its association with cannabis. However, the government legalised hemp cultivation for industrial purposes in 2017, opening doors for smallholder farmers to explore this crop's potential. While hemp is legal to grow in South Africa, farmers must obtain licences and permits from the South African Health Products Regulatory Authority (SAHPRA) and adhere to specific regulations.
Finding reliable markets for their hemp products is critical for smallholder farmers, but a number of barriers currently exist, despite promises from the government to improve their market access. So far, government has largely failed to implement the necessary changes to ensure the sector grows in a way that benefits small-scale farmers.
During his 2023 State of the Nation Address (Sona), President Cyril Ramaphosa reaffirmed government's commitment to unlock investment in the cannabis sector: "The Department of Agriculture Land Reform and Rural Development, and the Department of Health will address existing conditions for the cultivation of hemp and cannabis to allow outdoor cultivation and collection of harvests from traditional farmers," he said. He also expressed how small-scale hemp farming can unlock "enormous" economic energy in rural parts of the country. 
Since then, however, little progress has been made to create an enabling environment for all players to thrive. We're still waiting for the National Cannabis Master Plan to be finalised, and government departments have yet to receive concrete and complete mandates to support the sector. In addition, little to no movement has been made in producing provincial cannabis plans to address concerns such as a lack of funding for small-scale farming businesses. 
Perhaps most concerning of all is that nothing has been presented by the government with regard to a policy document. Yes, policy shortfalls hinder the industry at large, but the impact is felt even more so by smaller firms and farmers who lack the financial muscle to identify and seize available opportunities. 
Small-scale operations are faced with a myriad of issues, including:
Funding limitations
Skills shortages
Testing incapabilities
Inadequate market linkages
Seed supply constraints
Lack of insurance coverage 
At the moment, with these barriers to entry for smaller operations, the lack of adequate government support gives the bigger players the benefits of little competition. 
Possible policy proposals to supporting the development of South Africa's small cannabis businesses 
Introducing market-specific localisation initiatives
Streamlining private-public funding into underdeveloped segments of the market
Providing necessary incentives for larger companies to work closely with smaller businesses across their respective value chains
The dark side of the black market
According to World Bank research, the illicit trade of cannabis in South Africa is worth R20 billion. Imagine the potential if the issues that hinder small-scale farmers were to be addressed. Currently, in the absence of clear policies and markets, farmers unable to sell their hemp will just sell their product to the illicit market. 
There are some promising initiatives underway
In October 2022, Hemp Africa SA joined forces with a collective of 54 farmers who had previously faced disadvantages within the Gouda Farmers' Association. Their joint endeavour aimed to initiate a research and development hemp initiative on land owned by the Gouda community trust. The ultimate aspiration of this collaboration is to transform Gouda, located in the Western Cape of South Africa, into a central hub for hemp production. The long-term vision includes expanding cultivation to 10,000 hectares, with two to three farmers taking charge of cultivating 1,000 hectares each. This ambitious project's core motivation is to combat poverty and generate employment opportunities within the region.
It's high time for change
South Africa is still in the early stages of overcoming the various legal, political, and social obstacles it takes to become a major player in the industry. However, its favourable climate, loosening laws, viable farming land and pre-existing experience in agriculture and hemp production make it a promising contender. Hemp farming holds tremendous potential for smallholder farmers in South Africa, offering a range of economic, environmental, and social benefits. By tapping into the diverse applications of hemp and adopting sustainable farming practices, smallholders can not only contribute to a thriving industry but also secure a more sustainable future for their farms and communities. While there are challenges to overcome, with the right government support, knowledge, resources, and determination, smallholder farmers can make a mark in the flourishing South African hemp industry.
RegenZ is proud to offer smallholder farmers a well-rounded package to provide the inputs, tools and resources to help them grow hemp crops successfully and regenerate their soil and community. Contact us to learn more. 
Check out RegenZ's package for smallholder farmers.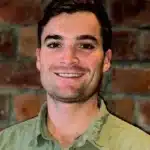 About the Author: Alex Platt
Alex is Business Development Manager at RegenZ. He's inspired by the potential of regenerative farming and takes a special interest in the technology and products that are moving agriculture in a more sustainable direction.